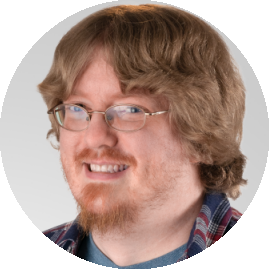 Contact Information
Email
nate.for.hire@natewoodward.org
LinkedIn
linkedin.com/in/nateowoodward
Skills
Platforms
Linux/UNIX: CentOS, RHEL, Debian, Ubuntu, Solaris
Virtualization: VMWare ESXi, oVirt, KVM, AWS EC2, Digital Ocean
Automation
Scripting: BASH, sh, Python, Perl, Make, awk, sed, regular expressions Config Management: Ansible, CFEngine
Programming: C, C++, Java
High Availability
Redundancy: DRBD, Informix HDR, conntrackd Clustering: Gluster, keepalived Monitoring: Nagios, Check_MK, Opsview
Security
Standards: PCI DSS, SOC2, CIS Authentication: Single sign-on (SSO), Kerberos, Active Directory, CAS, Cosign, Keycloak, PAM Hardening: iptables, firewalld, OSSEC, Wazuh
Scanning: Nessus, Qualys, ClamAV, chkrootkit, rkhunter, ccsrch
Logging: Graylog, ELK/ElasticStack
Misc
Tools: git, Gradle
Protocols: HTTP, FTP, DNS, DHCP, LDAP, SMTP, TLS
Daemons: Apache, Tomcat, vsftpd, ProFTPd
Documentation: MediaWiki, dokuwiki, markdown

Education
University of Minnesota Duluth
Sep 2006 – May 2010

B.S.: Applied Physics
Minor: Mathematics
GPA: 3.7 / 4.0
Experience
Linux Systems Administrator
The Connection | Jul 2013 – present
Replaced our centralized logging system with a solution built from open source components, saving the company a net $38k.
Standardized and automated our server build and configuration procedures with a lot of scripting.
Implemented a robust backup solution using open source software, with replication to an offsite data center and easy rotation of air-gapped backups.
Improved our monitoring coverage with custom-scripted service checks, then proactively detected and addressed issues before they impacted production.
Centralized user account management with SSO technologies such as CAS, Kerberos, LDAP, and AD.
Migrated a small fleet of ~30 physical servers to a virtual private cloud environment, which saved on hardware costs and improved our system management capabilities.
Automated countless repetitive tasks, increasing productivity and eliminating issues due to human error.
Performed routine maintenance activities such as system patching, software upgrades, server builds, and account creation.
Documented all of the above and kept the documentation current.
Systems Administrator
CCGB, Penn State University | Aug 2012 – May 2013
Supported student and faculty researchers by providing desktop support and systems troubleshooting.
Increased data storage capacity, expanding a NAS by 30TB.
Linux Systems Administrator
The Connection | Jul 2010 – Aug 2012
Created failover procedures using replication technologies in order to minimize downtime during maintenance windows.
Drove several security initiatives for PCI DSS compliance, including:

A vulnerability management program
System hardening standards
An intrusion detection system
A patch management procedure
A network vulnerability scanning process

Documented new and existing operating procedures, which reduced the time spent on common tasks and prevented issues due to human error.
Physics Research Assistant
Physics Department, UMD | Jun 2008 – May 2010
Created a script to execute jobs in parallel, which reduced the runtime of a wide range of computationally intensive algorithms, in some cases from days to hours.
Gained experience collaborating with people across the globe.